I was really worried there for a little while... Friday seemed DAYS away.... Yesterday!!! Probably because I was at school for 13 hours (but who's counting????) which included a family thanksgiving feast at lunch, and a reenactment of the first thanksgiving which included 100 little pilgrim and Indians (22 of which were the cutest little Indians you have ever seen!!) AND we had a Family Math Night that evening that unfortunately drew less then stellar attendance - so by the time I got home that night after 8:00 I was one tired puppy!!! We did have a fantabulous time at our reenactment!! The kids had a great time and ate some very interesting foods that were present at the first Thanksgiving. :)
We made butter to bring to our feast. The kids shook and shook and were amazed when the liquid they started with, suddenly turned into a solid!!!!!
See I told you they were the cutest Indians!!!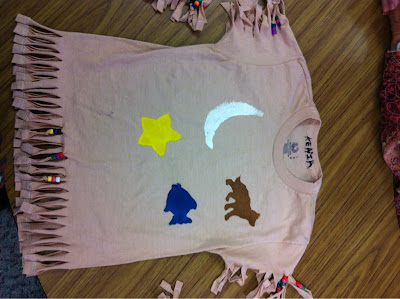 This a the costume that we made. They were so excited to finally be able to wear them after all the hard work they did with them!!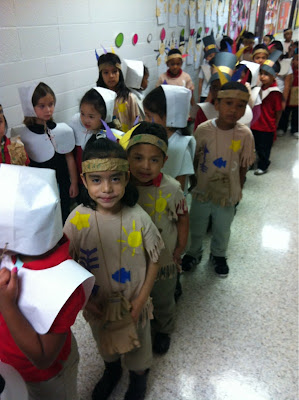 On our way!!!
Yum!!!!
I hope you all have a very restful Thanksgiving!! God bless you if you still have to go for a couple days next week. I really don't think I could have made it one it two more days!!